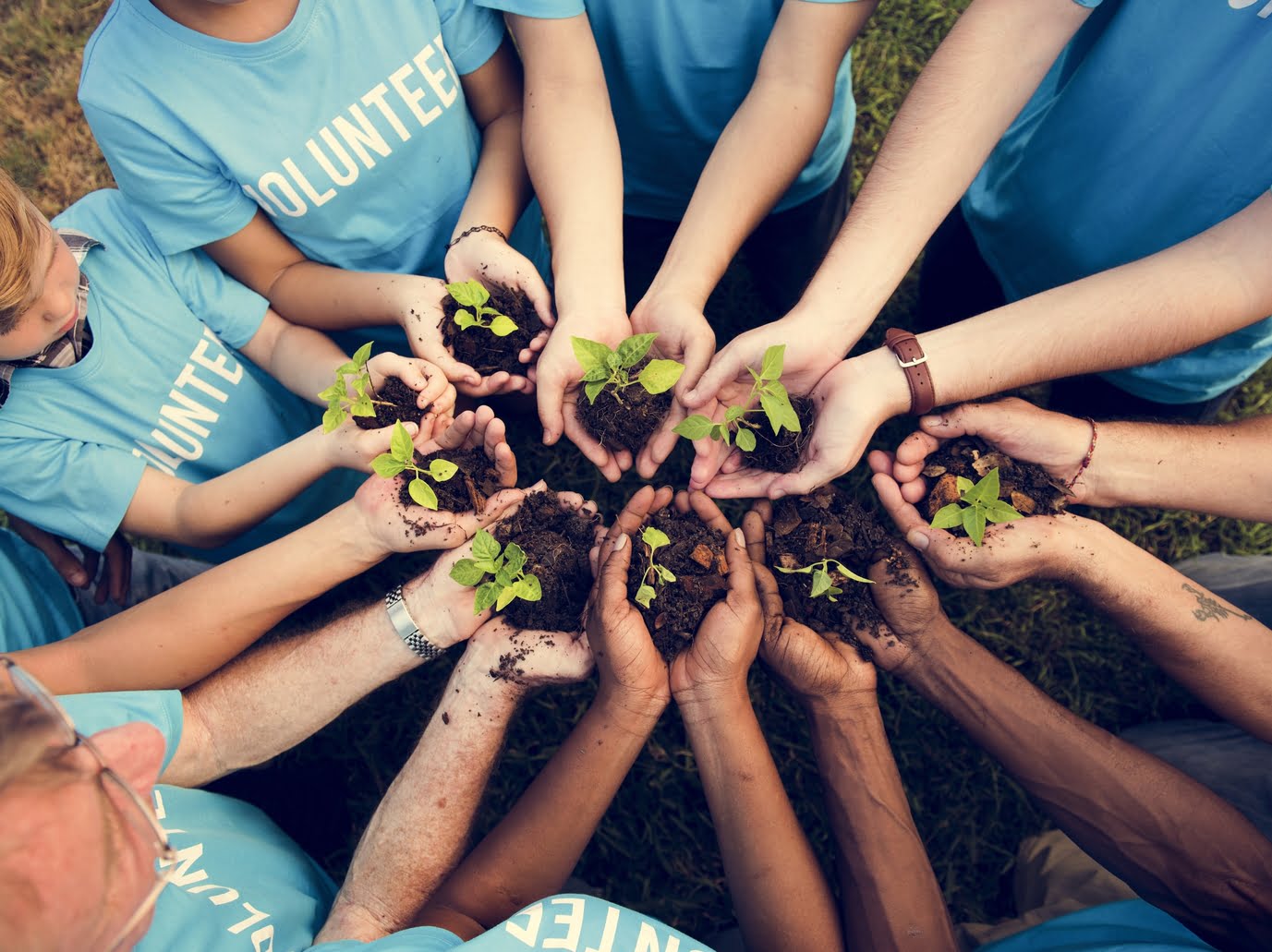 There is something about volunteering abroad that changes your life forever. It has become more and more popular over the past couple of years and the opportunities have become endless. It takes you straight out of your comfort zone and gives you the opportunity to meet new people, explore new cultures and open your eyes to different ways of living.
1. ORGANIC FARMING
The organic lifestyle has become an increasingly popular trend around the world. It's all about sustainability and green, healthy living. World Wide Opportunities on Organic Farms (WWOOF) is a website created specifically for students who want to learn more about organic farming abroad. It is only $20 to register on the site and give volunteers access to farmers across the globe. Volunteers can then make contact with farmers to discuss expectations, length of stay, and accommodation and meals in depth.
2. VOLUNTEER TO SAIL AROUND THE WORLD
This is what dreams are made of. Every year there are thousands of yachts that sail to the most unbelievable places in the world. Think Asia, Caribbean and the Mediterranean. The yachts are 35 – 50 feet long and not mega yachts owned by billionaires. It is usually just two people that are planning the holiday of a lifetime but in reality, these yachts need to be driven 24/7. So, of course they will need help. Volunteers are offered a place to stay and eat in exchange for doing some yacht-duties and working shifts to drive the boat, while seeing the most amazing places in the world, for free.
3. PROTECT THR WILDERNESS IN ICELAND
You can help Iceland to reserve their fauna and flora by managing and controlling the invasive Kerfill species that is destroying their entire fauna and flora system. It is a weed that is spreading rapidly and once it is established, it is almost impossible to get rid of. SEEDS volunteers receive accommodation in a guest house with shared rooms and meals. The basic language in the camp is English and the participation fee is 180 EUR. Volunteers stay in the North of Iceland, surrounded by beautiful mountains and hiking trails.
4. HELP CONSERVE BEARS IN SWEDEN
If you are a student that want something short in the European summer, this volunteer mission might be right up your alley. Volunteers can join for one or two weeks to take part in this deep wilderness and wildlife tracking experience. A typical day will include tracking and viewing of bears and other wildlife such as the moose, reindeer etc. You will receive loads of info on the fauna and flora and will need to collect your own wood to make supper on the campfire in the forrest. The best part is the chance to visit the hibernation dens of the bears to see how they live during winter. The £465 cost includes accommodation in a wooden cabin with all amenities, lunch, guided activities, pick-up and drop off to Sveg and training.
5. TEACH ENGLISH IN SUDAN
It is one of the most impoverished countries in the world that appreciates any volunteer work they receive. English was recently added as a second language but the the overall english standard is low in spite of the the intense desire to learn this global language. It is a beautiful country with remarkable people and the perfect opportunity for a adventurous teacher. And if you want to do something small that will change a life on the other side of the world forever, this is your best bet.
6. HEALTHCARE WORLDWIDE
All over the world there are undeserved communities that are desperately in need of medical help. It can be vaccine provision or basic check-ups. There is a massive shortage in many parts of the world and that is why volunteering in this sector is so important. Many of the opportunities are in rural communities where help is most needed. This is a perfect opportunity to experience the way of life of the people, their culture and language. May it be in Cambodia, Peru or Africa, you will always walk away with a new perspective on life.
7. FOR THE FOODIES
There is a community outreach program in Buenos Aires, Argentina that is the perfect match for the aspiring chef of foodie out there. Volunteers prepare food baskets and deliver them to families in need. You will also need to cook and serve food and snacks and teach locals about a healthy lifestyle. There are wide gaps between the rich and the poor and volunteers help to bridge the gap and make sure that hundreds of people's needs are met. The minimum length of participation is two weeks but the vibrant metropolitan city will keep you there for longer.