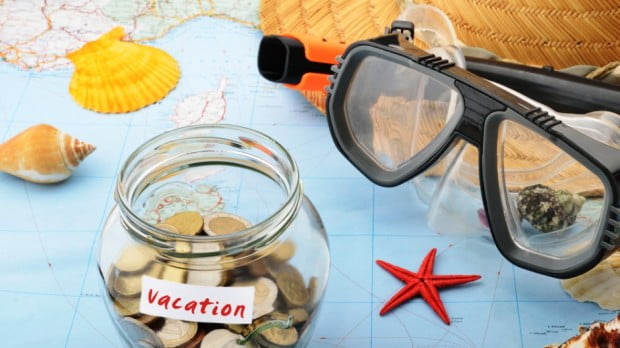 With peak travel season around the corner, now is the perfect time to start planning your vacation. Planning ahead means reducing any unnecessary expenses while increasing opportunities.
If you would like to travel more often without going over your budget I suggest you continue reading. No matter where you're going, there are several ways to cut expenses and enjoy your well- deserved vacation.
What if I told you that with some planning instead of going on one holiday, you can go twice a year with the same amount of money? Sounds awesome right?
I often encounter people who say they love to travel but find it very expensive. I am sorry to break it to you, but you have been doing it wrong all along. From booking flights to exclusive dinners, find out how you can save cash while still making the most out of the holiday you desire.
Use my advice to ensure all money is spent wisely on what you want the most, rather than giving it to banks or wasting it on unnecessary expenses.
Always be flexible with your plans: If you want to travel to a specific place, always be flexible about the timing. The price of flights varies considerably depending on the month, day and even time of travel. Skyscanner gives you the possibility to compare flight prices across a whole month. This means that you see the cheapest day to fly- bingo! Also, if possible, avoid the weekends. Using Skyscanner's handy search tool, you will be able to check the cheapest day to fly. I highly recommend you sign up for Skyscanner's Price Alerts. If you don't have a specific place in mind use the 'search everywhere' option. This will definitely make your life easier when it comes to travel planning and holiday budgeting.
Connecting flights: You might think connecting flights are horrible (and I partly agree) but it surely saves you a lot of money. In-direct routes are very often a much cheaper option.
Travel light: Is there something airlines don't charge for nowadays? If you have two bags or some extra luggage weight, expect to be charge. Try to keep it all within one bag per person.
Saving on accommodation: If you are tired of small and stuffy or expensive soulless rooms, then why not consider a home swap? Or else why don't you opt for a private room? Sites such as AirBnB have maximised our accommodation options and offer a far more pleasant stay.
Saving money on food: I really enjoy dining out but it gets quiet expensive when I travel for a long time. Although I wasn't a huge fan of cooking while on vacation I realised that it can be quite fun. And well if you want to dine out, figure out where you want to go before actually going out.
Avoid Breakfast from Hotels: Why opt for the hotel breakfast when you can try different breakfast places everyday? Hotel breakfast tend to be expensive and boring so try and find a local coffee shop.
Try local food: If you want to broaden your horizons then simply tasting new cuisines can be a great place to start but there is more to it than that. Eating like a local can save you a lot of money, it doesn't get cheaper than this.