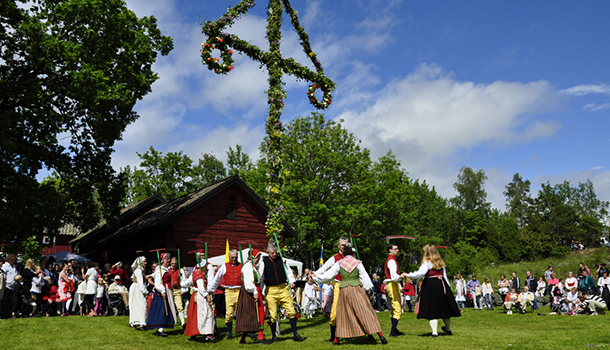 So Midsummer or Midsommar or one of the hundred different spelling it has is slowly creeping up on us again. Some of you might have no idea what Midsummer is, and other might celebrate it religiously. It is a celebration celebrated mostly in the northern European countries, but with migration the influence have spread to countries like United States, Canada, Australia and Great Britain.
Countries celebrate this feast in different ways, some by dancing, and some with bonfires and like us in Sweden, dancing around the midsummers-pole. The biggest midsummer celebrations is hold in the city of Leksand in the middle of Sweden, where thousands of people meet up to dress out in traditional clothing, drink traditional food and dance and sing. Another big celebration is in the city center of Stockholm at Skansen Park. The biggest celebration outside of Sweden takes place in Battery Park in New York City, a city with a huge Swedish presence. Close to 5000 people show up to these events which makes it the biggest outside of Europe.
If you haven't witnessed the Swedish Midsummer I strongly recommend that you take part this year. It will be on the 19th of June, and the celebrations will be spectacular as usual. This is a one-time thing that you cannot miss if you would happen to be in Sweden during this weekend (or in New York for that matter.) So do yourself a favor, find the closest celebration and have the best weekend to make sure that you get a memory for life!