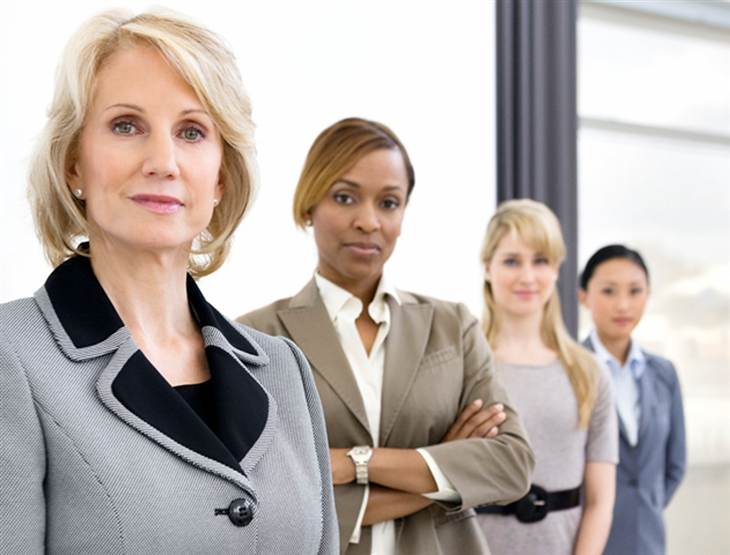 The women on boards and in top management positions is increasing in almost every sector and country. Male executives may have to swallow their pride when it comes to which of the sexes do a better job at running a company. Music to my ears!
A report on global businesses called 'Women Matter' conducted by McKinsey & Company, suggest that the firms where women are found at board or top management levels are also the companies that perform best in terms of profit and growth.
This study shows how companies run differently when more women hold power. In the management suites of Adobe Systems Inc., Best Buy Co., Target Corp. and Gap Inc., women occupy as many as five of eight spots on the male chief executive leadership team. It is very interesting to note that these female executive often serve as role models for other women in the company. Female executives push for better diversity practices and help men succeed in dealing with hidden practices. These women are also changing the attitudes about how women's careers advance and challenging traditional ways to get ahead.
The study concludes that women provide a source of high quality talent in a competitive market and have a positive impact on organizational and financial performance. A participant in this study, Jacqueline Corbelli CEO of the interactive television advertising firm Brightline, argues that the differences between make and female executive couldn't be more obvious. In her opinion women bring two factors to the boardroom that some men do not. She believes that 'women are good collaborators; we do it naturally' and also that 'working women who are mothers know how to get things done and move on to the next task.'
However, it is important to note that when women do find themselves in power, not all of them display the characteristics that differentiate them from men. Stephen Xavier, an executive coach and president and CEO of Cornerstone Executive Development Group, believes that women usually fall into three different categories.
There are those who go along for the ride to be accepted
Those who become 'one of the boys'
Those who are themselves
Even if women are hugely successful, acceptance among their male peers is not easy. For some men, a female CEO is a threat to the status quo and the historical dominance of men in such positions. This triggers negative reactions associated with loss of privilege or power.
Slowly but surely change is coming slowly, but offices are looking less like exclusive boys' clubs lately. Companies with more women in senior management tend to give more importance to their viewpoints and needs.
Some examples of Big Companies run by women:
Xerox: Ursula Burns became the first African- American woman of a Fortune 500 company.
Hewlett- Packard: Meg Whiteman spent 10 years as president and CEO of eBay before moving to lead HP.
Mondelez International: Irene Rosenfeld became chairwoman and CEO of Mondelez International in October 2012.
Pepsico: Indra Nooyi became president and CEO of Pepsico in 2006 and chairwoman the following year.