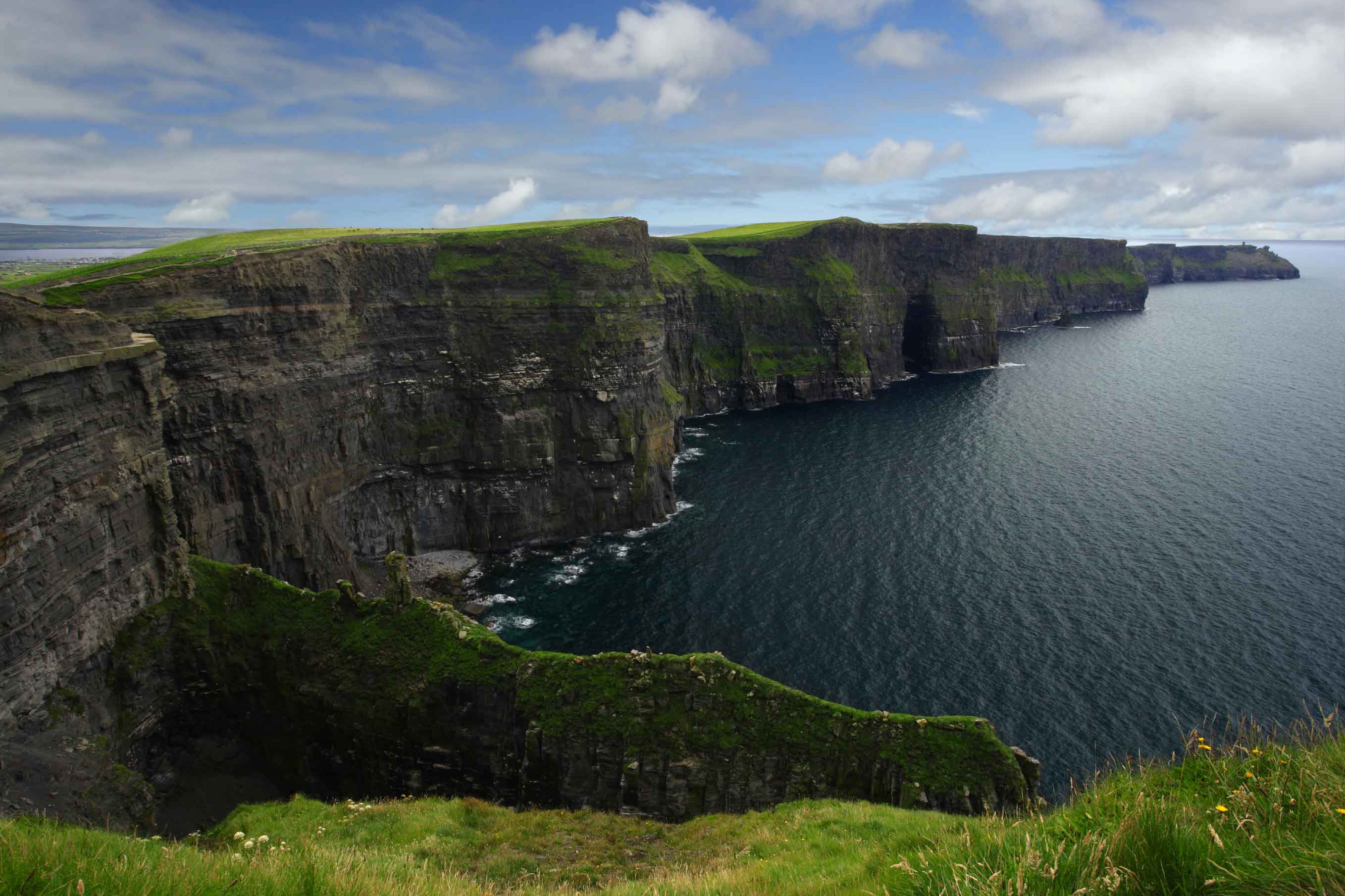 No matter what time of the year it is there is always something different to check out around Ireland. Ireland is bursting with personality and vibrant feel. A country filled with fine museums, beautiful parks, lively pubs and outstanding buildings, Ireland offers something for everyone.
Ireland's climate is influenced mostly by the Atlantic Ocean and as a result of this they don't have the extreme temperatures that other countries at similar latitude would have. It is not too hot and not too cold, I am sure that you will find Ireland's climate just right.
There is no such thing as a perfect time to visit Ireland. The summer months are high season amongst tourists. A lot of people, including myself, visit for the long sunny evenings, colourful parks, breathtaking nature and al fresco dining (more about this later). And of course during summer, there are festivals are plenty. Autumn and spring are also popular for travelers as they get to see the nature coming to life. Winter, in my opinion is also spectacular. I love walking through the national park and visiting the most beautiful castle in the world on a cold day. If you are very confused about what to pack I suggest that you go for layers so you can adapt depending on the temperature changes.
If you have the impression that Irish cuisine is entirely focused on potato you are very wrong. Food lovers from across the globe are discovering that Ireland is a must- dine destination. Traditional dishes include the Traditional Irish Shepherd's Pie, Irish stew, Bangers and Mash, Slow- cooked beef stew and the farmhouse cheese. As you can see the Irish cooking focuses on fresh and locally grown ingredients.
I strongly believe that a visit to Ireland isn't complete without a trip to the pub. If you would like to experience the authentic Irish hospitality, fancy a pint and some Irish humour I suggest you head over to the closest pub. Irish pubs are famous for scouts and lagers, and friendly patrons. The majority of pubs in Ireland feature live music and great food.
These are some interesting facts about the people and Ireland:
The Irish consume on average 131.1 liters of beer per year
The three most famous symbols of Ireland are the green Shamrock, the Celtic cross and the harp.
Many Irish family names start with either 'Mac' or 'O' which means 'son of' or 'grandson of' in Gaelic.
Ireland won the Eurovision song contest 7 times
The oldest pub in Ireland was founded around 900 years ago- Sean's Bar
The total number of licensed pubs is 666
It is estimated that over 80 million people of Irish descent live outside Ireland
Saint Patrick's Day is Irelands official national holiday
The world famous Guinness beer is from Ireland and it originated in the brewery of Arthur Guinness
Trinity College boasts many important writers including Oscar Wilde, Jonathan Swift and Bram Stoker.
Visit Ireland and immerse yourself in the history, culture and entertainment that the country has to offer. Ireland is an exceptional destination!