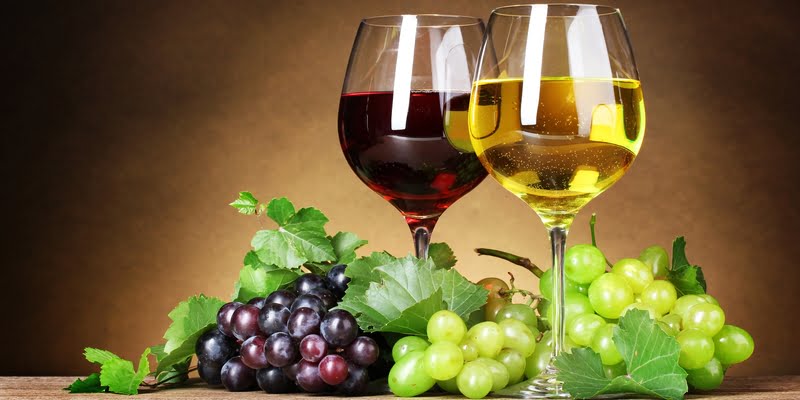 Wine is one of the best things that have ever happened to the world. It has been around for thousands of years. Many people in the world drink wine to celebrate events, nice dinners or when in good company. A lot of wine lovers choose to make their own wine in their own back yards out of available fruits and berries found there. The different types of wines can be very intimidating but it should be something you enjoy for your own personal taste.
Many wine experts say that the best way to learn about wine is to dive in and start tasting. It is important to learn for yourself which wines best suit your particular palate. One wine expert in New York gives this particular advice for beginners: taste frequently, and always with a notebook. In order to learn about wine, you have to experience as much as possible. Tasting is the only way you can understand, the more you can taste the more you can relate to it. Going to tastings is fun and during these events you get the opportunity to ask many questions. The following is some information that will help you learn more about wine.
Wine is made of grapes but not the typical grapes that you find at the supermarket. Wine grapes are small, sweet, have thick skins and contains seeds. These grapes are known as Vitis vinifera and there are over 1,300 different wine grape varieties. A wine made with one type of grape is a single variety -wine while on the other hand wine made with several different grapes is known as a blend. The following are eight of the most common types of wine. These eight different types of wine will give you a very good idea of the different range of flavours found in all wine.
Cabernet Sauvignon: Is a full- bodied red grape first heavily planted in the Bordeaux Region. Presently, it is one of the most popular wine variety in the world. It tastes like black cherry, black currant, baking spics and cedar. It can be paired with lamb, beef, cheese such as cheddar and Pecorino.
Syrah: Tastes like blueberry, plum, tobacco, meat and black pepper. It is a full- bodied red wine that is heavily planted in the Rhone Valley in France and Australia. The wines have intense fruit flavours and middleweight tannins. It can be paired with lamb, beef, Mediterranean, French and American cheese like white cheddar.
Zinfandel: It is best paired with chicken, pork, cured meat, Italian and American cheese. It has a broad, exotic array of fruits from raspberry, plum to blueberry, Asian 5 Spice powder and sweet tobacco. Zinfandel is a medium- bodied wine that originated in Croatia. Zinfandel is a red grape that may be known as rose wine White Zinfandel.
Pinot Noir: This wine's taste is very red fruited and red-floral, often with appealing vegetal notes of beet, rhubarb or mushroom. Pinot Noir is a dry light- bodied first widely planted in France and best combined with cured meat, duck, pork, veal and nutty medium- firm cheese like Gruyere.
Chardonnay: Is a dry full- bodied white wine that was planted in large quantities for the first time in France. It is best when paired with lobster, crab, cream sauces, soft cheeses and pork.
Sauvignon Blanc: Tastes divine when paired with fish, chicken, pork, veal Mexican and French. The taste is aggressively citrus- drive with some exotic fruits and always a herbaceous quality.
Pinot Grigio: Is a light- bodied white grape that is heavily planted in Italy but also France and Germany. Also known as Pinot Gris, this wine has a delicate citrus taste and pomaceous fruits.
Riesling: Always high in acid and when made as a table wine can be very sweet. The chicken, pork, duck and turkey are some of the best food combines with it.
Wine is a very unusual beverage because even the shape of the glass changes the way it tastes. However it is important to note that you don't have to spend a huge sum of money to drink a bottle of good wine.
A little bit of knowledge about wine goes a long way to opening doors to new flavours and tastes. Exploring wine should be an adventure experienced with family and friends. The wine world is infinite but don't be overwhelmed, see it as an opportunity rather than an obstacle.