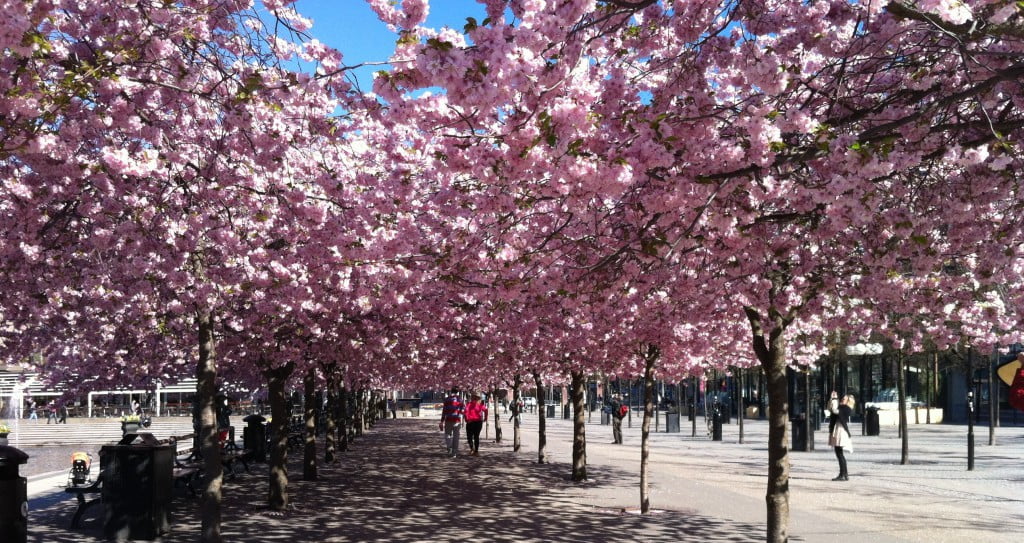 Hello people!
Sping is slowly starting to come here to Stockholm and it's a beautiful period to spend some time outside! After a long and dark winter it is important to keep up the vitamin D level in the body, and what better way is there to do that then to get a serious tan? It's a win-win situation! (And I have also been told beer contains some vitamin D, so I might give it a try.)
Spring really make this city come alive, especially for us students. It's been a lot of studying lately, being locked in our rooms with liters and liters of coffee, ignoring the bliztering winter outside. But soon the summer is coming thankfully! Before summer there is one last big essay to be done, it has to be in the area of Global Marketing through technology. I was talking to a friend today about how crazy fast the technology has moved the last 50 years. What will be the next step in marketing technology really? That's what I have to find out!
I did find this interesting article of how to survive those last weeks of school that feel like years. The most important thing for me is planning. Writing down what I have to read, what to do with that information and how to make it into an essay. Mind maps are key people! But really, check out this link that gives some nice tips on how to just make your day feel a bit better.
Studying in all honor, but I do need some time to soak some sun soon. Stay positive people and don't give up, we're almost there!