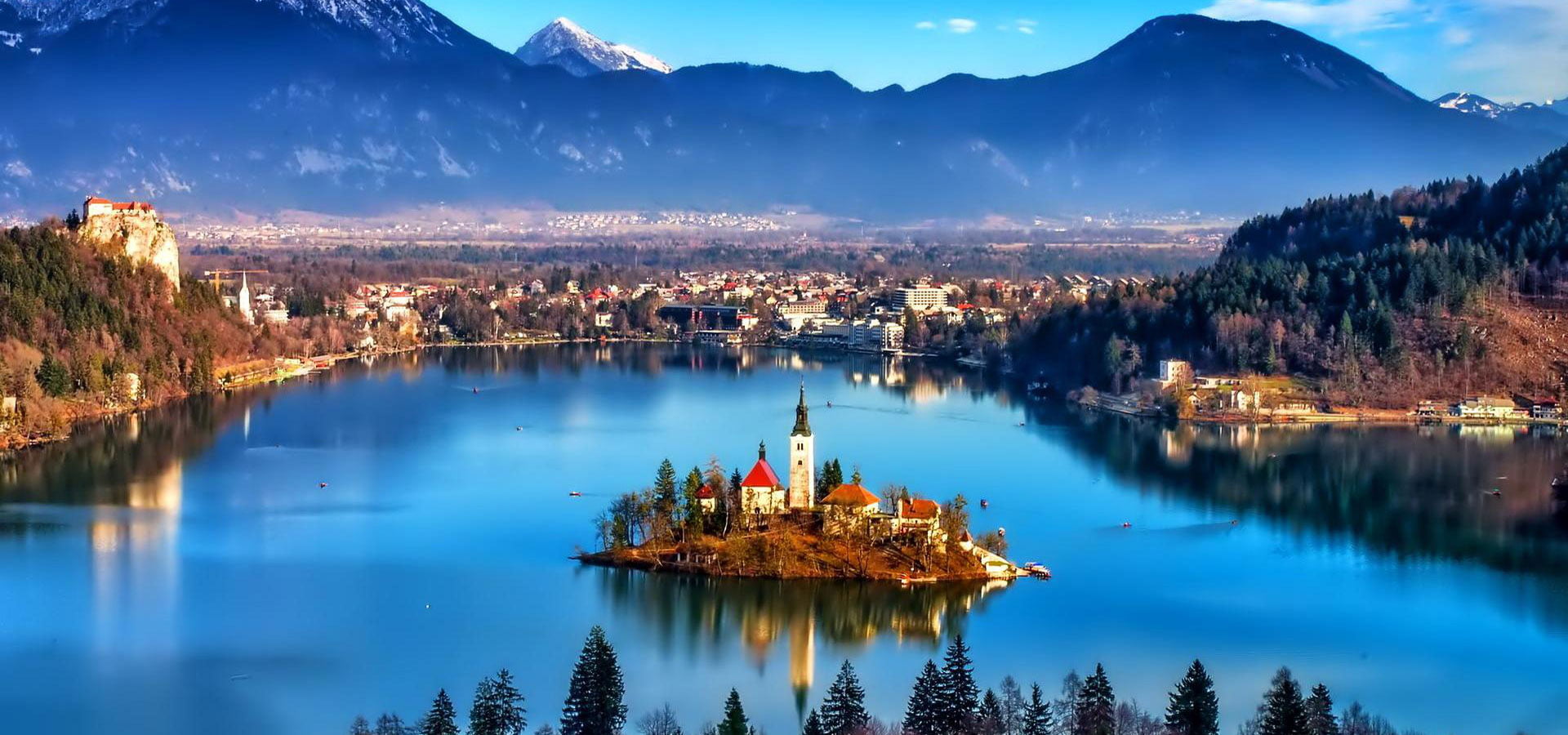 When planning a trip to Europe, a lot of people think about Rome, Amsterdam, Barcelona, Paris and Berlin. But we can assure you that Europe offers many other wonderful places to explore. Despite its outstanding natural beauty, Slovenia still remains overlooked by many tourists.
I am sure that after reading this article Slovenia will be on top of your list. Slovenia offers something for everyone. It is the only country in Europe that combines the Alps, the Mediterranean, the Pannonian and the Karst. Here you can find the most breathtaking mountains, magnificent lakes, charming cities and fast- running rivers. The constantly changing landscape is what makes this country so special. You can be looking at the sea, then look in the other direction and you'll find towering mountains.
Even if you only have a few days at your fingertips, it's very easy to visit the main places of interest that the country has to offer. There is a high- probability that if you ever came across pictures of Slovenia, it's of Lake Bled. The thing is that Slovenia has a number of interesting natural sites. It also offers a distinctive architecture and urban design.
Ljubljana is one of the most enchanting cities in Europe. It is located along the Ljubljana River, and offers a plethora of high-end restaurants, bars and cultural events to keep all visitors occupied. Slovenia is also renowned for its beautiful castles. The majority of them have been renovated into museums or castles. Every castle is unique and hosts a wonderful view. I was mesmerized when I visited Piran. It is a town that is almost impossible not to fall in love with on your first visit. This city offers something old and something new. The medieval aspect offers small streets, elegant churches and spectacular bell tower perched on the hill overlooking the town and the sea. Moreover, the restaurants not offer the best food I ever ate but also serve it in some equally unforgettable settings.
It goes without saying that the biggest tourist attraction in Slovenia is Lake Bled. The small alpine lake, overlooked by a towering Romanesque castle, is startling. It came into existence when the Bohinj Glacier moved away. The temperature of the lake reaches up to 25 degrees Celsius and gets ice covered in winter. Slovenia's most popular cave is the Postojna Cave. The enormous cave has been receiving tour groups since 1819 and it shows in the impressively slick operations.
As you can see Slovenia has a lot to offer!