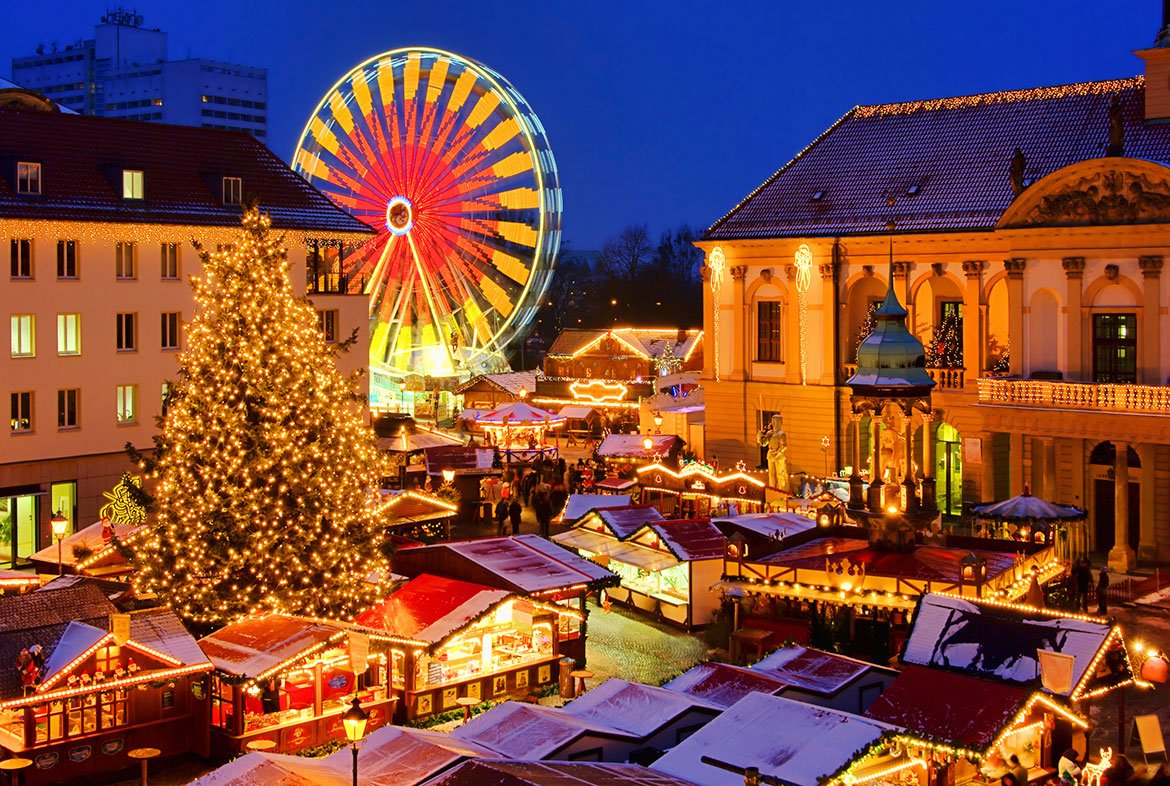 Christmas is soon here! Christmas has become a global celebration, regardless of religion or location. It is one of those holidays that are filled with cheer and wonder. Let yourself be a kid again and embrace the holiday spirit. Whether it is leaving the cooking and milk out for Santa or decorating the Christmas tree, indulge in a little holiday tradition and some magic this year.
Colourful lights are hugging the trees, the mistletoe's are hanging in doorways and Santa and Rudolph are everywhere around. For the majority of people, Christmas is about meeting friends and spending time with family. Take advantage of this time to reconnect with friends and family whilst indulging in Christmas food. Movie nights are also popular during this wonderful period. Organise a movie night where you invite friends and family and serve hot chocolate and cakes. This is the season to be jolly and do generous acts. Spread the joy, kindness and love during the Christmas season.
Every city is dressed with its finest decorations, Christmas lights and cheery people make everything look better. If you are planning to spend the Christmas holidays abroad, I have compiled a list with beautiful destinations:
Colmar, France: Colmar is one of those cities where the magic of Christmas can be experienced for a whole six weeks. The city has five Christmas markets, in a labyrinth of small streets. What I love the most about this city is the intimacy and authenticity it offers. Each market resembles a small village giving a lot of emphasis to the craftsmen work. Throughout the Christmas period the city of Colmar offers guided tours, shows, concerts and children animations.
Brussels, Belgium: Brussels offers something for everyone! Jet off to this amazing European city filled with traditional stalls, wine tasting sessions, fantastic gift ideas and enchanting decorations.
Budapest, Hungary: This family friendly city awaits visitors from November until January. The Advent in Budapest Winter Festival will be held in Deak Square. A number of surprises await all those who visit. Apart from the unique handcrafts and great food on offer, cultural programs have been organised at the Glass House.
Rothenburg, Germany: Where are all the mulled wine lovers? Rothenburg is the place for you to be this season. The smell of mulled wine and roasted almonds is everywhere. Once a year the charming medieval town of Rothenburg transforms itself into a fairytale winter wonderland. I can guarantee that whatever you are looking for can be found at this Christmas Market.
Dubrovnik, Croatia: The Dubrovnik Christmas fair is as distinctive as the city. The Christmas market will be held in the Convent of St. Claire and will feature traditional craftsmen who will display their work for example toys, ceramic, porcelain and candles.
London, England: London is one of my favourite destinations during the festive season. Everything is so magical about this city. Hyde Park Winter Wonderland returns mid- November for six exciting weeks of winter festivities with free admission and more entertainment than ever before.