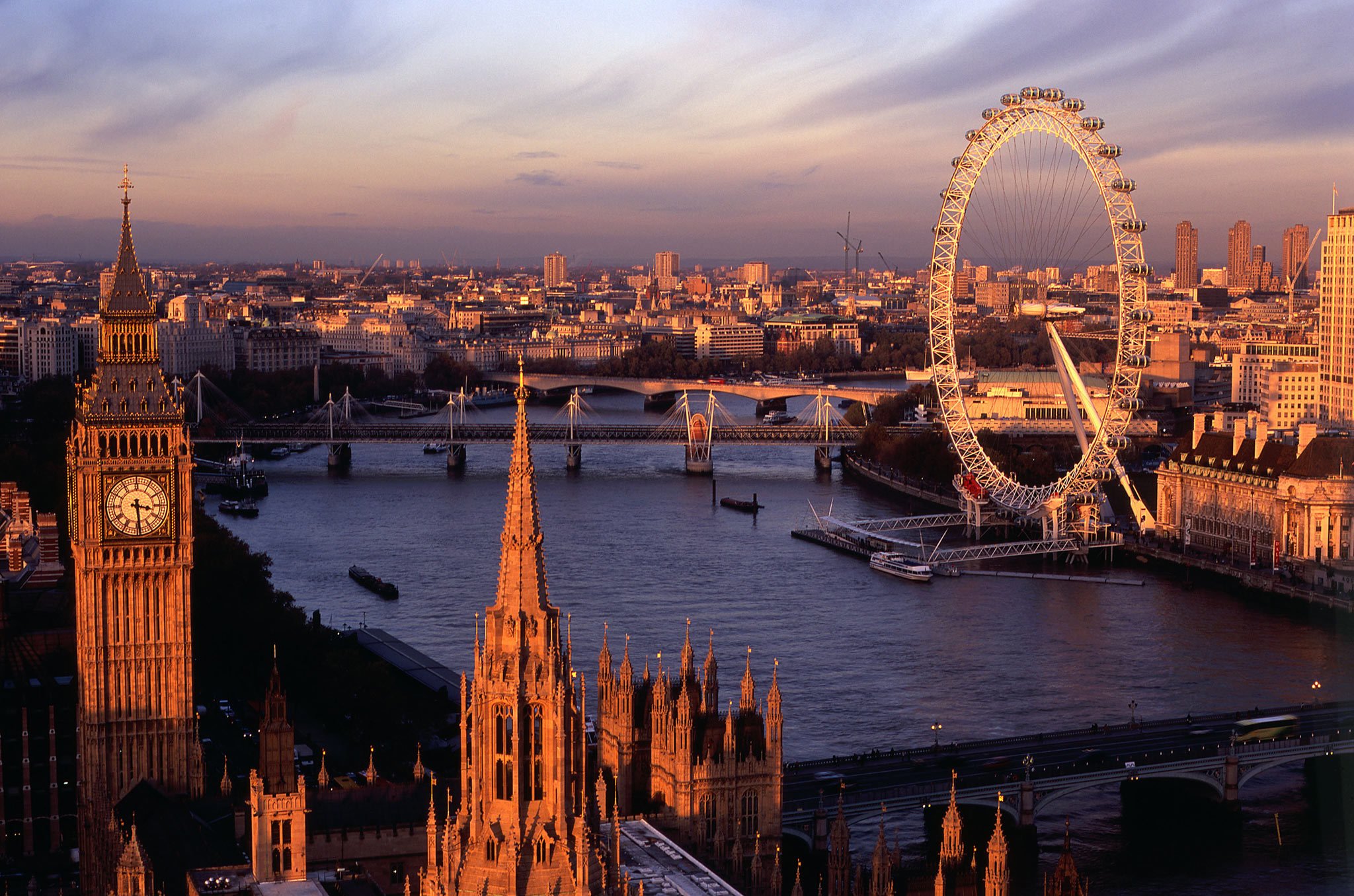 Samuel Johnson once said: When a man is tired of London, he is tired of life; for there is in London all that life can afford.  And I couldn't agree more.
London is a truly brilliant city with thousands of activities to do, whether you like and work in the capital or you are planning a holiday. There are a number of different ways to fill a free day with fun stuff. If London is on your bucket list I invite you to read the following information. I am sure that it will come in handy.
Geography: London is one of the biggest European cities in terms of populations. It has a population of 7.5 million people with over 270 nationalities and between them they speak over 250 languages. The part of London that many tourists visit is Central London which includes the Historic City of London, the West End, the City of Westminster, the Royal Borough of Kensington and Chelsea. These are the richest areas of London. On the other hand, the East End has been host to successive waves of immigrants for centuries and contains some of the United Kingdom's most deprived areas.
Weather: London is very cloudy, which is very often accompanied by rain and wind. September is the best month to visit, with temperatures about 15-20°C. The remaining months are colder. In fact the main problem is the wind. We highly recommend you to take your warm clothes!
Travelling: Taking a traditional London black cab is an experience in its own right. It is very interesting to mention that cab drivers pass rigorous exams to prove their way around the city. Do not be surprised if they share their opinions and give you a tour while driving. The downside is that these are expensive, especially during peak hours. The London Underground commonly known as the tube is the quickest option. The tube transports over 1 billion people around the English Capital every year. There are 12 lines in operation and many of the city's top attractions have their own stops I am sure that you will use it at some point or another. I strongly suggest you buy an Oyster card which can also be used on London buses.
Shopping: Love shopping? London is the place for you to be! Some of the best known streets for shopping are Carnaby Street, Regent Street and Oxford Street. The famous department store Harrods is located in Knightsbridge. If you are into bargains then I highly suggest you visit Camden town. Most stores in London are open seven days a week with slightly shorter hours on Sunday. They are closed on Christmas, Boxing Day, New Year's Day and Easter Sunday. Large retail shops also observe what are called as bank holidays.
Landmarks: We all heard about the Big Ben, the House of Parliament, Trafalgar Square, Buckingham Palace and Tower Bridge. In my opinion the best way to see everything in a short period of time is by going on a walk up the Thames from Westminster to Tower Bridge. The first thing you will come across is the House of Parliament and Big Ben, then the London Eye. Further down you will the famous St Paul's Cathedral, Tate Modern, Tower of London and last but not least Tower Bridge.
Museums and galleries are free: The good news is that London's top museums and galleries are free. The list includes the Natural History Museum and Science Museum on Exhibition Road in South Kensington, and the Victoria and Albert Museum. The famous Tate Modern is also free.
Parks: London is full of parks where you can relax. The biggest and most widely known is Hyde Park which is full of lakes and fountain. My favourite remains the Speakers Corner where people meet and discuss different subjects every morning.
Food: London has a number of culinary specialties that you are likely to find in London restaurants and traditional pubs. Despite the misconceptions London offers an ample range of typical dishes which are extremely delicious. As a food lover I highly urge you to go for a Sunday roast. Very often it consists of roast meat, roast potatoes, mash, Yorkshire pudding, vegetables and gravy. Also a very famous, typical dish is Fish and Chips consisting of fried chips served with cod in batter, all deep fried.
Booked your tickets?