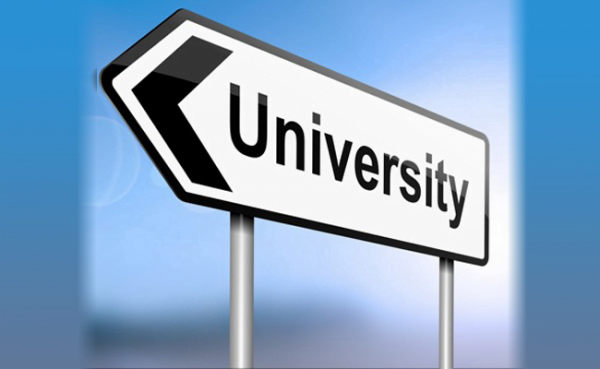 The transition from high school to university can be an intimidating experience. Regardless of your age starting university can be tough. The first days at University can be a bit overwhelming because everything is new and there is a lot to take in. However, most people say that their student days are the best days of their lives.
The first few weeks at university are amongst the busiest and most challenging days of young adult's life. Wandering around an unfamiliar campus, adjusting to lectures and tutorials, meeting new people and learning new subject all whilst trying to get a degree to advance your career- can get overwhelming. Here I am going to give you some tips on how to feel prepared, confident and knowing what to expect at University.
Orientation week
Orientation week also known as Freshers week is a period of time at the beginning of the academic year at University during which a number of social events are held to orient and welcome new students. This is a great way to start university and you will be free to do as much as you like. Despite the fact that it is not compulsory to attend I highly recommend you do as it is a great way to meet new people, gather information about university and why not to have some fun. During this week you can expect various activities ranging from sporting events, tours around the campus, markets, lectures and concerts. Orientation week is a once in a life time experience packed with fun and memories that you won't forget.
Finding your way around university
The size of university varies but very often university can resemble a small town with its own shops, bars, pharmacies and more. From experience, I suggest that you familiarise yourself with the building beforehand as you don't want to turn up to the lecture late. This is why it is important to attend Orientation week; they will have guided tours around the university campus. It is a good idea to get hold of a map of the campus as this will help you find your way easily. Very often universities have a central quadrangle where people meet, eat lunch and socialise. Knowing where to find the library is also a good idea as you will probably spend a lot of time in it.
Making friends
University is very different than high school, here you will meet people from different all walks of life. There will be people from all social, economic, ethnic and educational background but all having the main aim- to learn and grow. It is a very good idea to make friends in each class you have this way you will always have someone to discuss lectures or to take notes for you if you happen to be sick. Joining clubs and societies at the beginning on university is a great way to build friendships as there is a great chance to meet other like- minded people.
Lectures and learning methods
One of the things that you will instantly notice at university is that you are in charge of your own learning. If you don't take notes, don't hand in your assignments or never show up to class no one will care. At university lecturers won't chase you to do your assignments like they did at high school; they have plenty of more important things to do. It is up to you to show interest and be responsible to know when you have tests or assignments are due. Whereas in high school you are pretty much spoon fed at university you have to do the research yourself. The trick is to develop a plan how to manage your studies and time wisely.
Classes at university are usually made up of lectures and tutorials. Lectures usually take place in huge theatre and may have hundreds of people attending them. As a result of this there is not much interaction. On the other hand tutorials are like lectures on a smaller scale, here you will have the chance to ask and clarify your questions.
Finding help
All universities have a student organization or union which is made up of a board of student representatives. They are the same people who organise the Orientation week, parties, concerts and much more. If you encounter any problems on campus you can turn to them for help. The student organisation is there to support you and provide you with anything you might need. Do not hesitate to ask for help!
After the first month at university you will feel very settled; the place is more familiar, you have started to make new friends and might even have handed in your first assignments. More than anything I suggest you have fun and make the most out of this fantastic experience in your life.