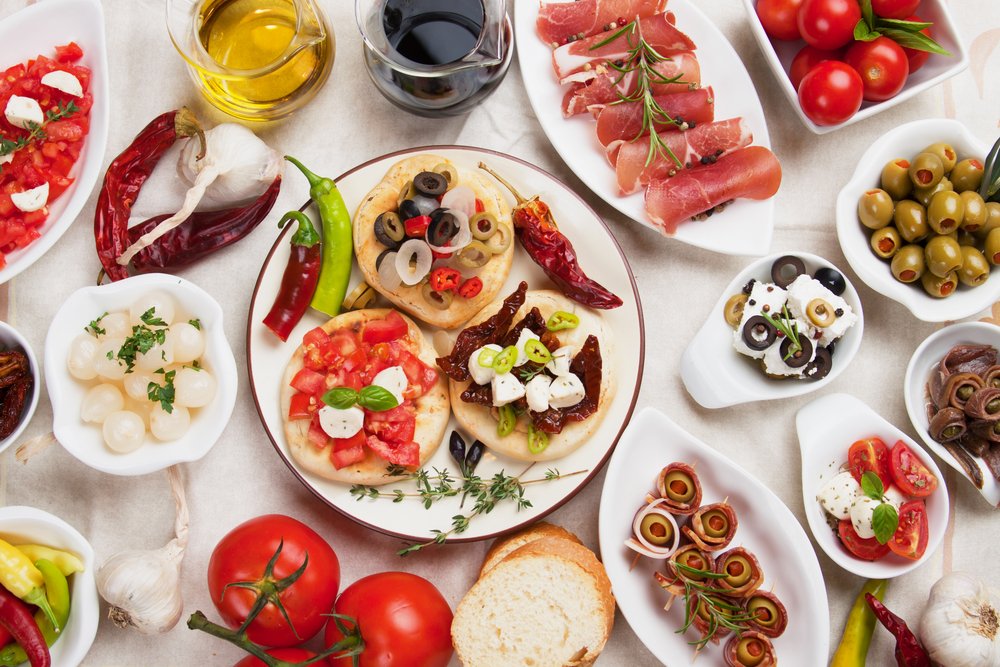 Spain is famous for a lot of things such as flamenco, football, beautiful beaches, Spanish language, siestas, vibrant nightlife, but it is very well known for its mouthwatering food. The Spanish cuisine has its own charm, diversity and combination of tastes.
In 2010, La Caixa conducted an economic study and reported that in Spain there is a ratio of one bar or restaurant for every 129 Spaniards. From this study it becomes very clear that food and drink are part and parcel of the Spanish Culture.
Spanish food may be amongst the most diverse and interesting in the world. Spanish cuisine as opposed to other cuisines in Europe is highly influenced by regional cuisines and historical processes that shaped culture and society in those particular regions. Even before the Romans, Spain has received a lot of influence from many cultures and regions and its gastronomy developed throughout the years with each invasion and defeat. Spanish cuisine is still evolving today and continues to be considered as one of the healthiest Mediterranean diet. Most Spanish dishes have a very modest origin and are the outcome of ingredients by poor peasants, farmers and families who used left overs or products from their farms.
The Romans contributed with olive oil and wine, the Arabs contributed to a number of different gazpachos and almonds. However, it was the Christians who began a tradition that made Spain very popular for this product- Spanish Ham. Spanish Ham is not only found in tapas but also accompanies main dishes. It goes without saying that pork is one of the most favourite meats among Spanish people. Everything is used, nothing is wasted! It goes without saying that there are many other meats served including lamb, chicken and beef.
Vegetables also form a major part of the Spanish cuisine. In Spain one can find many vegetarian stews and other vegetable dishes that can be enjoyed throughout the country. The vegetables grown vary depending on the climate and terrains in Spain; this means that a number of different vegetables are grown.
What makes Spanish food unique is the quality and number of ingredients used. Spanish dishes have come to be part of the typical dishes of Spain and are a must for anyone travelling to Spain. The Spanish pride themselves on their cooking, and especially the use of the best quality and fresh ingredients that are found in the nearby seas. The popularity of fish is also evident in indoor markets where a huge number of stallholders display a wide range of species.  There is also a great variety of fish to choose from including: sea bass, freshwater fish, mullet, bream and flat fish amongst many others. The love for seafood is only natural since it is surrounded on three sides by water.
When it comes to desserts, Spain has a very rich tradition. Most of Spain's best known desserts revolve around these ingredients eggs, almonds, and honey in the form of marzipan, cookies and ice-cream. Yet the favourite and most famous well known Spanish dessert is churros and chocolate. Spanish pastry shops are amazing; you will find several shops as you walk by.
If you are a food lover make sure that your next destination is Spain!