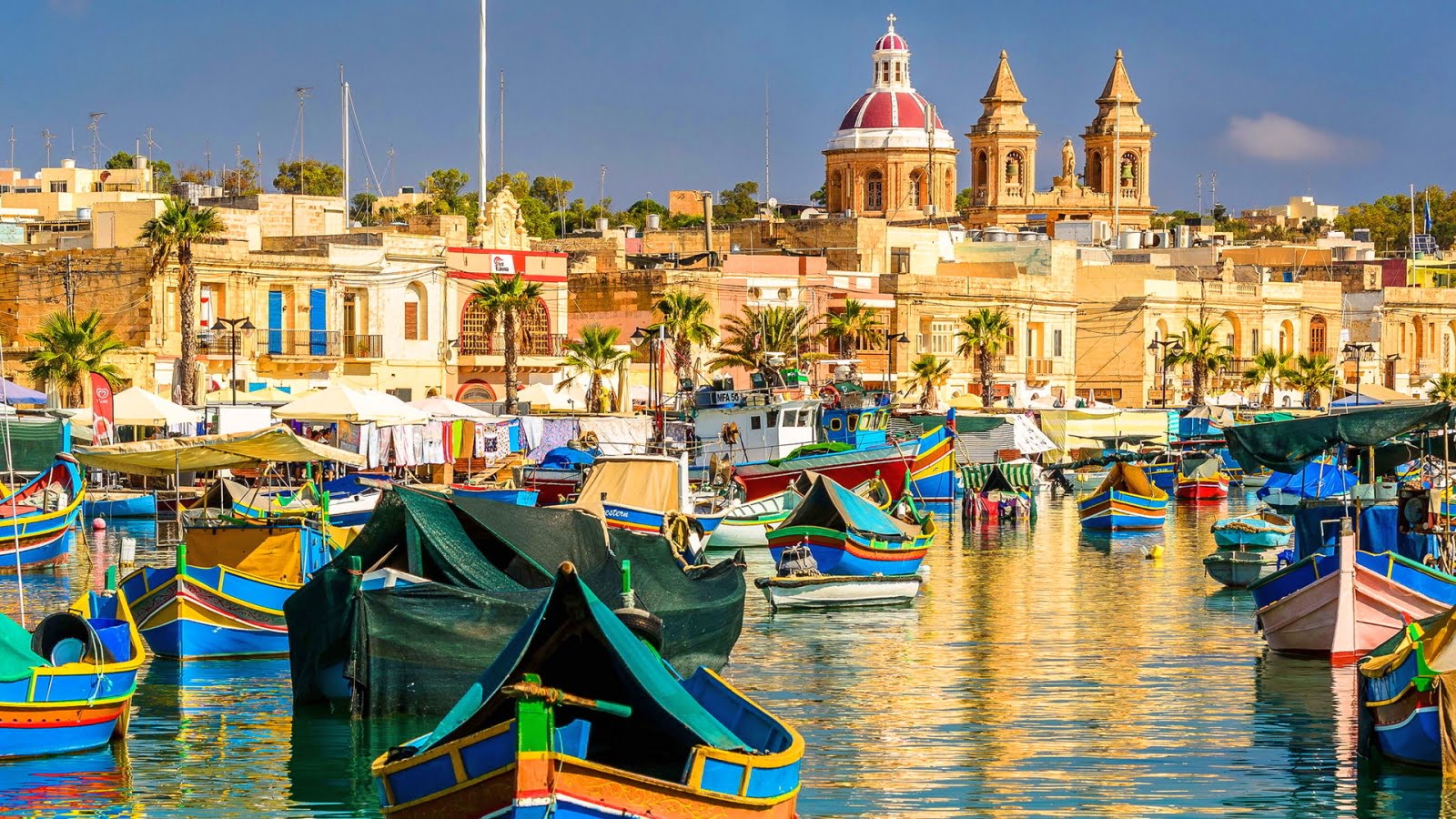 Malta is best known for its crystal clear sea and sunny days all year round. There is certainly no lack of either as Malta gets more than 300 sunny days a year and is surrounded by clear blue waters. Thus it is no secret that Malta is considered as a jewel in the Mediterranean. However, Malta is not just about the sea and sun, its rich history dates back about 7,000 years.
Malta is strategically located in the heart of the Mediterranean with close ties to Europe, North Africa and Middle East. Its location in the middle of the Mediterranean has always been sought by a lot of countries throughout the years. Past empires from the Phoenicians to the Romans, the Knights of Malta and more recently the British Empire all left their influences on Malta. Here one can find a lot of historical sites and architectural gems around every corner; it has a great density of historic sights than any other country. There are three sites listed on the UNESCO World Heritage List which are popular tourist attractions these are: Valletta (Malta's Capital City), the 7 megalithic temples and the Hal Saflieni Temple. Apart from these national treasures Malta also boasts Roman catacombs, medieval villages, St John's Co-Cathedral, The Grand Master's Palace, the Upper and Lower Barakka gardens with views of the harbour.
The perfect time to visit Malta is summer as this guarantees sunny days and calm sea. This is ideal for those who want to sunbathe, swim, dive and enjoy boat trips. Spring and autumn are also nice for sightseeing and exploring the island as the weather is often beautiful and temperature is still high.
Gozo is the second largest inhabited island of the Maltese archipelago and can easily be visited as there are frequent ferries daily between Cirkewwa and Mgarr and the best thing about it is that it only takes around 20 minutes. Gozo is less developed and I am sure that those who love tranquility and greenery will fall in love with this small island.
Malta also offers a vibrant nightlife, which has attracted a lot of international artists. The clubs are very popular amongst both locals people and foreigners.
Maltese people are renowned for their hospitality, friendliness and generosity. The Maltese people are generally very accommodating and go out of their way to make guests feel at home. This characteristic is deep-rooted in Maltese culture and makes the Maltese experience a more pleasant one. More importantly Malta is safe for both young people and adults; it has one of the lowest crime rates in Europe.
Malta has two official languages spoken fluently by nearly all the whole population, Maltese and English. Italian is also widely spoken, it is estimated that half of the population speak it. This obviously helps and takes away all language barriers during your holiday.
The short distances between sites and attractions makes it very easy to see a lot of interesting places. Since places of interest are concentrated one can easily fit a lot of activities in one day. The short distances, convenient bus routes and road signs make it very easy to find your way using public transport or drive around if you prefer to hire a car.
The breathtaking scenery, the number of activities to do and places to visit will make you wish you had time to fit in more. It should also be noted that Malta has ranked as the third most popular country with expats. Malta is the place that everyone should put on their bucket list of places to go.