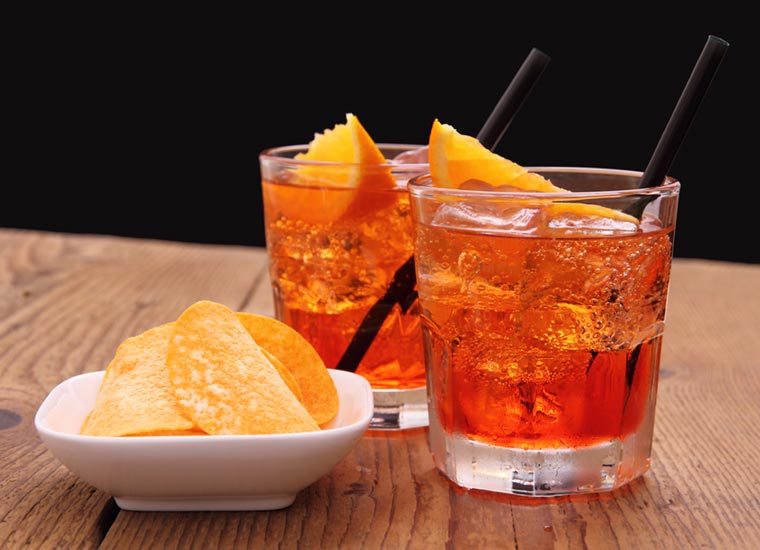 If you read my blog on a regular basis I am sure that you noticed that I am deeply and madly in love with Italian food. My love affair with Italian food began approximately 15 years ago when I visited Italy for the first time. I have to be honest and admit that it was love at first sight!
During my first visit I met a girl working at a restaurant and we immediately became friends. After three years of sending letters and sharing a lot of secrets she invited me to stay with her family. During this month long visit, I had the opportunity to learn the basics of Italian cuisine. We also got the opportunity to travel extensively and try a lot of different regional cuisines. The essence of Italian cooking is simplicity. The important thing is to use the freshest seasonal ingredients possible and then use basic cooking techniques to simply enhance the natural flavour of the food.
I also learn that dining in Italy has more to do than just eating. When one goes out for dinner time is taken to enjoy each and every course, to share the food experience with those you are dining with and to relax after a long hectic day. Italians learn to appreciate food from a very young age and eating continues to be one of their favourite pleasures even as they grow up. What I love about Italians is that the majority of them seem to share a passion for food. Recipes are passed down through generations as if they are their most valuable possession.
Aperitivo in Italy is sacred! I love the concept of the Italian aperitivo. It is a very simple idea and Italians go crazy for it. And honestly I don't blame them! Italians love their drinks and food and the aperitivo is the introduction to the mouthwatering meals. Aperitivo is meant to open the appetite for the feast that is about to take place. If you are planning your summer vacation in Italy then this is a must- do.
Aperitivo was born in the late 18th century in the beautiful city of Turin with Antonio Benedetto Carpano who created the first aperitivo drink: vermut. He served this herbed flavoured white wine as a pre- meal drink in the central square of Turin. Soon after the Martini&Rossi company started to produce this white and spiced wine in big masses. This tradition then started to spread all over Italy in the 19th century and is still with us today. The traditional drinks served during the aperitivo are Negroni, Spritz, Americano and Prosecco.
The alcohol drinks are meant to prepare your stomach for the meal, but don't overdo it, leave a lot of space for the deliciously prepared meals. If you thought that the aperitivo was all about drinks you are wrong as there is always some food accompanying it. During aperitivo you will get some olives, chips, crostini, bruschetta and so on. Some bars and restaurant keep it simple while others go all out with their food by offering different types of fresh pasta and more elaborate dishes.
Obviously this depends a lot on where you go but the price of an aperitivo usually varies between 5 euros to 15 euros, and includes one drink and an unlimited food buffet. The hours for an aperitivo time are usually between 6:30-8:30pm. There are also afternoon aperitivos. The thing I like the most about this tradition is that you don't have to go to a formal establishment to do it. You can have one at home with family or friends just before you go out.
Aperitivo is a very social and functional way to meet friends without spending a fortune. So now I am assuming that since you have learnt more about this Aperitivo tradition the next time you go to Italy there will be at least one night having an Aperitivo.